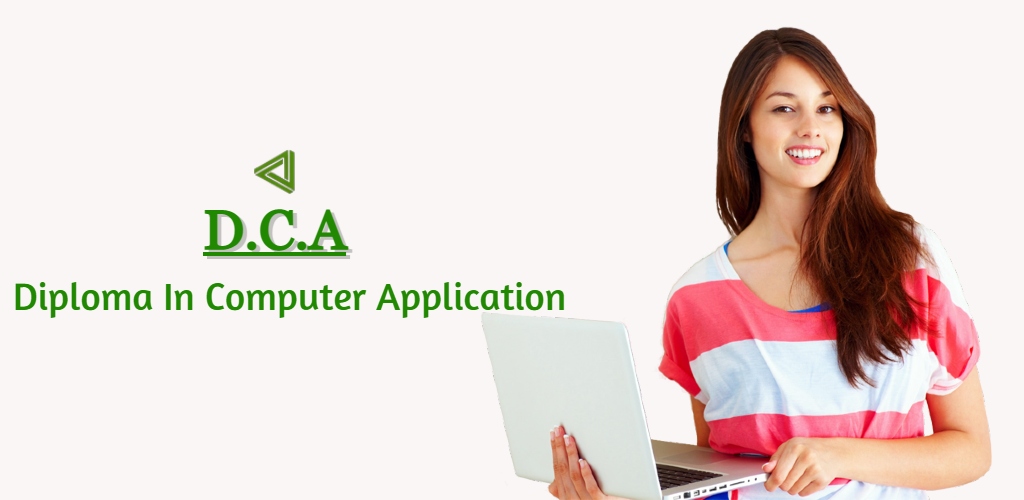 COURSE OVERVIEW
| | |
| --- | --- |
| COURSE DURATION | 6 Month |
| STREAM | Diploma in Computer Application (DCA) |
| FEE | Rs. 4500 (including certification and other materials) |
DCA is a type of course in which almost everything about computers will come to be known, which may be useful anytime and anywhere in this digital era. Without having the knowledge of at least DCA in this digital world, you can be said as illiterate.
If you are Matric / 10th passed student or an Intermediate / 12th passed student, in both cases, you can learn about this course. This course is charged from Rs.5000 – Rs 25000, depending on the condition and Institute criteria. 
Many institutes complete this syllabus in 3-6 months of duration, but if you give the full time of almost 6-12 months then only you can learn it thoroughly because, in a short period of time, you cannot learn properly, and in that case, you can use that knowledge for passing the exam only and nothing else, so you must try to give your full time of 6-12 months.
In this course, if you go through MS Office package (documentation in word, Spreadsheet in Excel, and Presentation in PowerPoint and etc.) Word deeply, if you go through this package then you will feel that almost 2-3 months will pass easily, then you have the Introduction portion, History, Generation, C.P.U, Operating system, and Typing of both Hindi and English to improve your knowledge and fast typing skill. Then, if you are interested in the Web designing part then you will also learn here H.T.M.L and a few programming languages at the basic level only.
If you thinking of web designing then, this might be useful as your first step toward that field. In this course you will also learn about the Internet in which you will learn about the Internet and its different tools, creating Gmail, and sending and attaching items and files to mail.
The course is available in two modes: online and offline mode. You can choose any mode according to your preference.
Computer programmers or operators are in high demand in all sectors of the market. They are used at shops to create a database for all the items with their serial numbers, price, and quantity ratios. At schools, computer operators are required to sit behind the desk and manage the computer database for the school, list of all the students, their details, fee payment, enrollment details, and all other activities of students are recorded in the computer.
After completing DCA you can have a number of career prospects and all sectors are open to you.
This program imparts specialization in the fields of :  
Basics Computer Skills. 
MS Office Applications.  
Internet Basics, e-Business.  
Data Entry in Software Companies.
Data Entry in Software Companies.
PC Assembly and Troubleshooting. 
Content writing in Software and Website development.
CAREER AFTER D.C.A : 
Students have a number of career options available after completing a Diploma in Computer Applications (DCA). A computer operator can get placed in any office setting as a receptionist or accountant. Other than that, many other career avenues are opened which are enumerated below:
After completing this course, some of the most popular career options for students are: 
Computer Operator  
Web Designer assistant
Accountant Assistant
Data Entry Operator