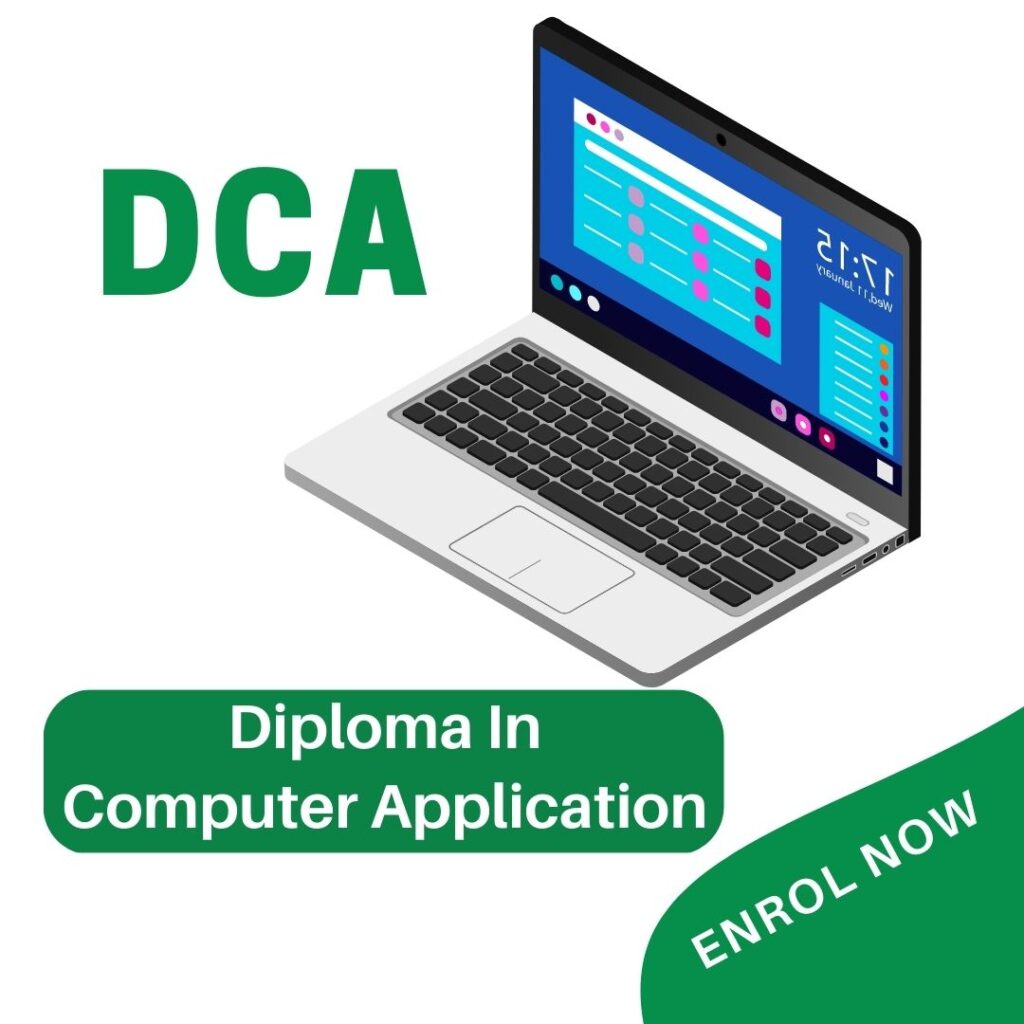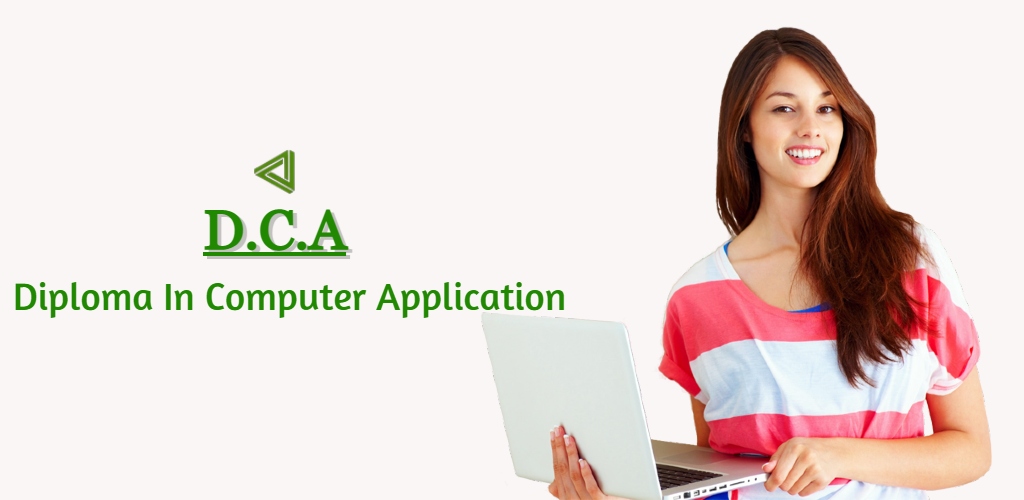 | | |
| --- | --- |
| COURSE DURATION | 6 Month |
| STREAM | Diploma in Computer Application (DCA) |
| FEE | Rs. 4500 (including certification and other materials) |
DCA stands for Diploma In Computer Application, which is a short-term course for Computer awareness and knowledge in this Digital world. This course is designed to provide comprehensive and basic knowledge of Computer applications. With the passing of time, it is becoming a popular course as it can be used for both personal and professional careers. 
Many institutes complete this syllabus in 3-6 months of duration, but if you give the full time of almost 6-12 months then only you can learn it thoroughly because, in a short period of time, you cannot learn properly, and in that case, you can use that knowledge for passing the exam only and nothing else, so you must try to give your full time of 6-12 months. 
Topics which is normally covered in this course are:  
Introduction to Computer 

Operating system concepts 
Programming concepts 
Programming concepts 
Data Handling management system 
Web Designing concepts 
Office automation 
Data Handling management system 
Web Designing concepts 
Office automation 
Pursuing DCA knowledge by students confirms that students are looking to advance their careers in the field of Computer Science. 
The course is available in two modes: online and offline mode. You can choose any mode according to your preference. 
CAREER AFTER D.C.A :   
After completing this course, some of the most popular career options for students are:  
Computer Operator   
Web Designer assistant 
Accountant Assistant 
Data Entry Operator 
This is the most popular demanded course in the Government Job sector. Our completed Certification is valid for every post as demanded by the Government.