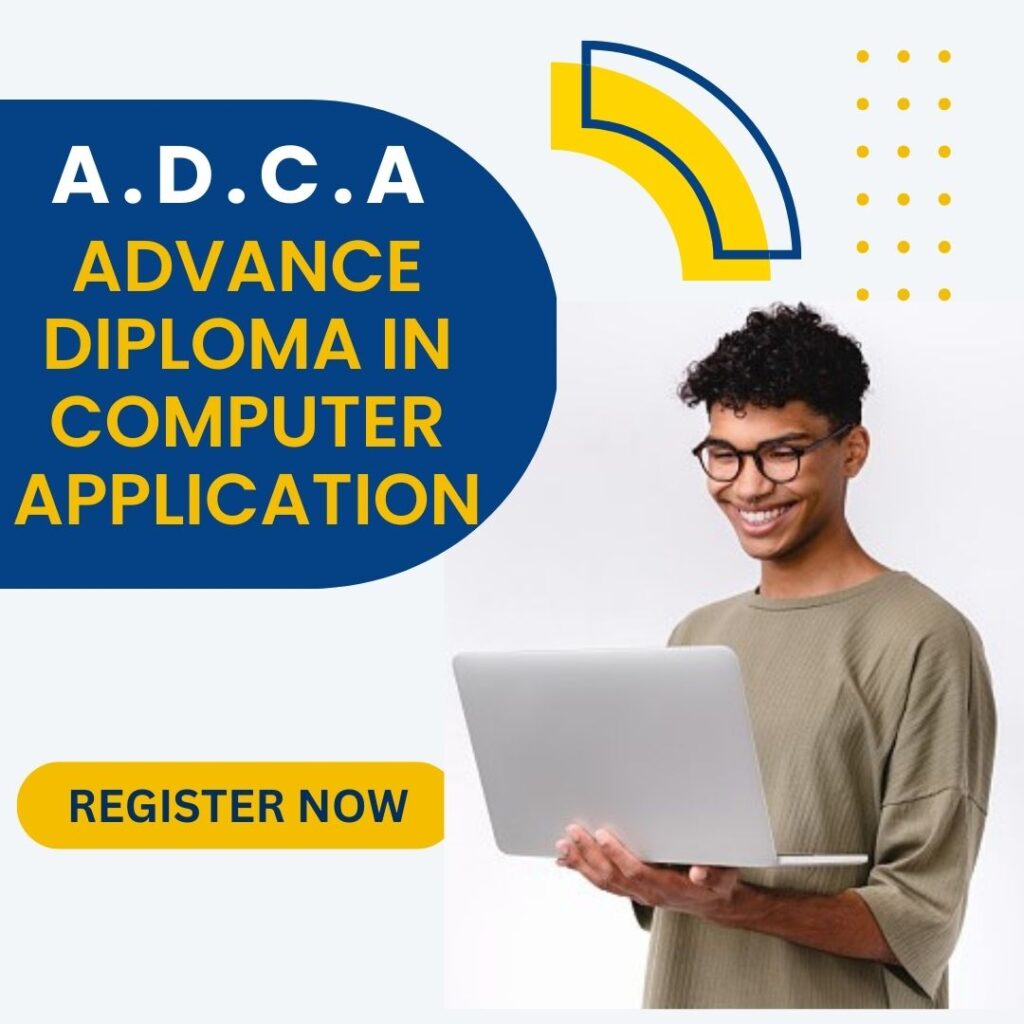 | | |
| --- | --- |
| DETAILS | Advance Diploma In Computer Application |
| DURATION | 1 Year |
| ELIGIBILITY | 10th (Matric) or 12th (Intermediate) |
| FEE | Rs. 8500 |
Today the world is all about I.T (Information & Technology). The way our world is developing, no one can deny that the future is not the field of I.T. If we talk about small businesses, clinics, shops or a multinational company, everywhere the work is dependent on Computer due to their versatile and fast working capability, which means in this generation not only normal schooling is enough for survival, you have to be computer literate also in order to get a job or to start a business. 
ADCA is a type of computer course which is stands for Advance Diploma In Computer Course. This is a type of course in which all the advanced knowledge and skills of a computer Diploma is provided to the students. It is designed to help the students gain techniques used in various industries.
The duration of this course varies from one institute to another, but generally, it is of 1 year. This course covers topics such as advanced programming languages, database management, networking, web designing, and more. 
ADCA Course Syllabus  
Microsoft Windows 7/8/10/11
Microsoft Office 2016, 19, 21
Computer Network & Multimedia Concept
D.T.P (Desktop Publishing)
Buying and Troubleshooting of Computer
Hardware and Software Troubleshooting
After completing the Advanced Diploma In Computer Application (ADCA) one would be eligible for – 
Work as a data entry operator in any government or private sector. 
Work as a web developer assistant.
Work as an account manager for enterprises. 
Work as an account operator with a Chartered Accountant/Company secretary. 
Work as an IT Infrastructure supervisor.
Work as a D.T.P operator in printing industries. 
This course is valid for every government job and our completion Certificate can be applied for as demanded by the Government.