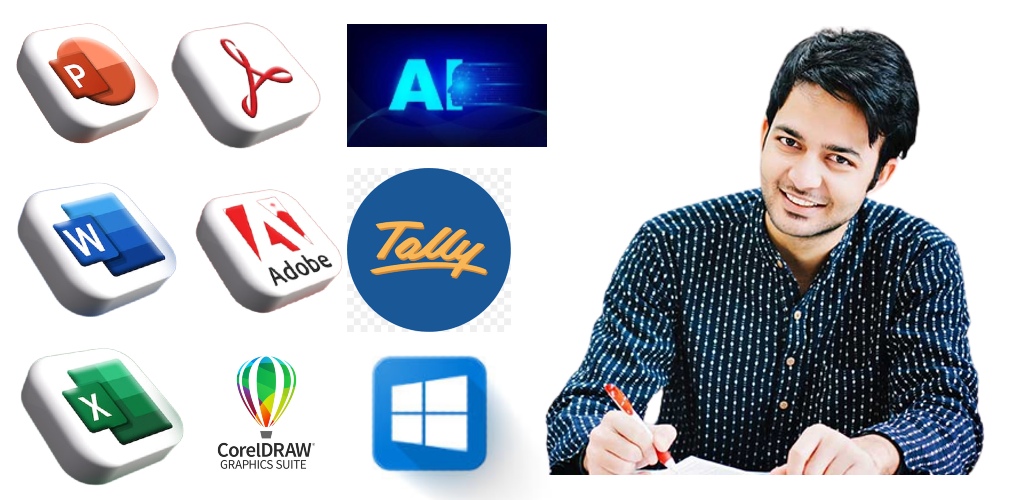 The computer has become an integral and indispensable part of the modern education system. Recognizing the potential value of ICT (Information and Communication Technology) in education, we want to ensure the proper integration of ICT in institutes. I am happy to release Information and Communication Technology concepts through our institute and centers. I would like to express my deep appreciation to the textbook development team for their contribution.
In the 21st century, it has become mandatory that everyone must have a basic understanding of ICT and must learn to make productive use of it, in order to be good students and employable workers.
The ability to work with information and communication technologies is becoming as essential to education, life, and workplace success as "reading, writing, and arithmetic". In the age of Competition, our Institute has become a brain booster for students to stay ahead in the race of life through our Interactive Computer Courses.
On the other hand we provide some benefits to the students which are as follows :
Personalized attention
Customized study methods
Increased Confidence
Exam and Interview strategies and techniques
In order to stay on Top in this competitive world, students gets a new studying style in depth explanation
Our Teaching and guiding process includes the following strategies :
1. Students are free to ask quality questions in the class related to the Topics being taught or taught because it only is done when he/she is understanding the content.
2. We provide teaching material through our Institute websites which are in different learning and funny method.
3. We are not providing only theories as, without hands-on practical, the learning stands incomplete, so we are providing practical classes even to get the concept clear.
4. We are not putting a limit on success so that students will develop the maturity in themselves to set a goal for themselves and define success accordingly.
5. We are even showing time to time Video tutorials with the concerned topics
6. We are also promoting and encouraging students to do more self-studies at home due to the environment created by Infections in the outside home environment.