The Computer is one of the best creations of man. It is the most refreshing result of science and innovation that has made our lives so simpler.

This is now a fact of life. Computers have created a very effective information system to help streamline the management of organization.
This makes it a much needed tool for every business, banking, government, entertainment, daily life, industry, education and administration.

It can be said of all large organizations, whether the department government or private, uses a computer for a variety of their daily business and it is the fastest growing industries in the world today.
Every business organizations use Computer to calculate the salary, to identify the goods sold, and are still in stock, to issue and send or receive business statements, letters, invoices and more.
The rapid development of Science and Technologies has changed the pattern of life now.
Everything processing, gathering information or any aspects of the various areas that were previously done manually which gives a lot of risk has to be made more effective, faster and more practical with the application or use of information technology or computer.
The Fact is Computer has become the heart and backbone of the society.

We are providing all new modern way of technical skill for Computer education with latest and enhanced syllabus with easy grasping language and topics. Other than the regular syllabus , we are committed to provide all the skills that can enhanced the personality of a student who will be future ready for any presentation and interview.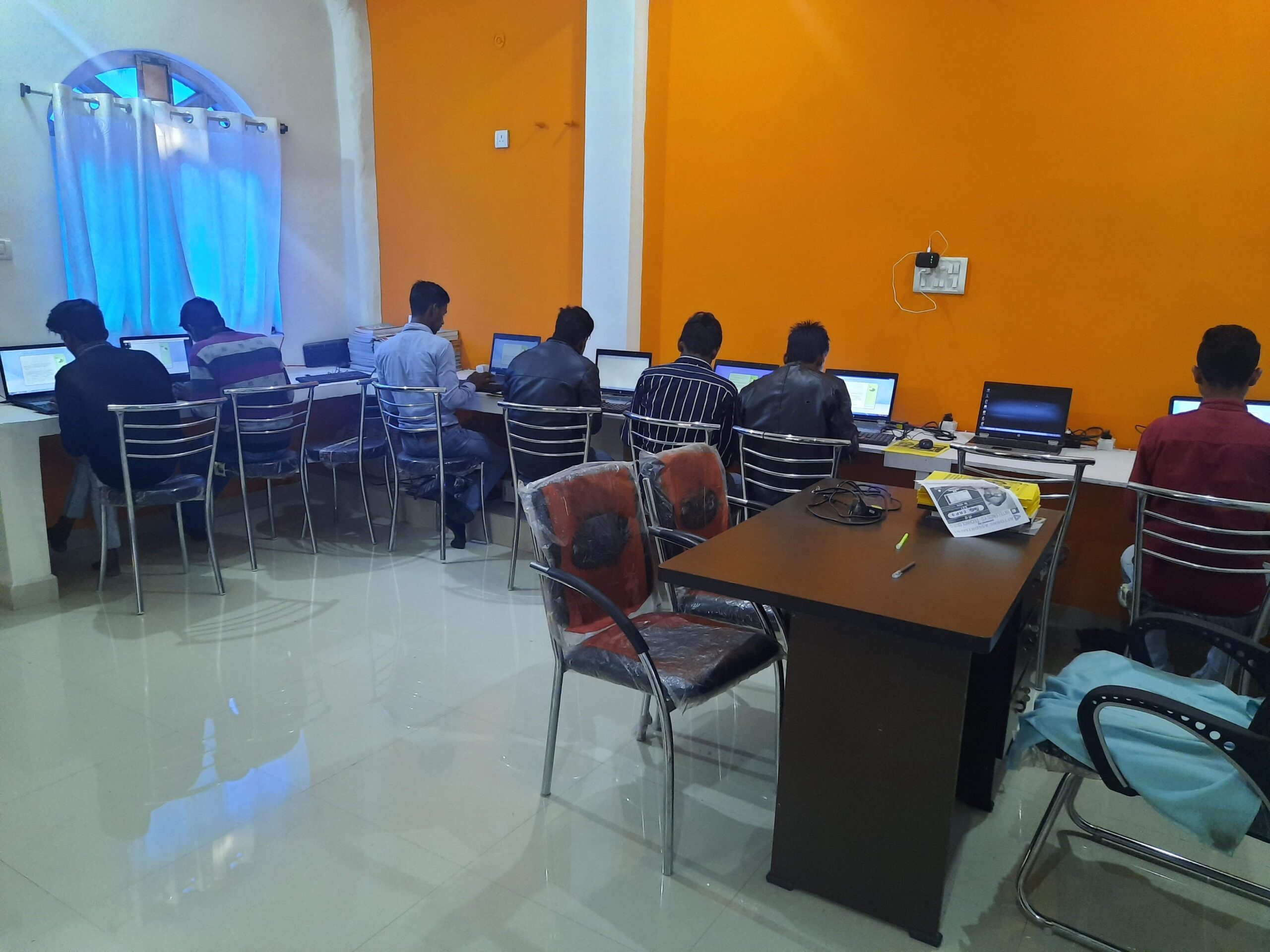 On the other hand we provide some benefits to the students which are as follows :
1. Personalized attention.
2. Customized study methods.
3. Increased Confidence.
4. Exam and Interview strategies and techniques.
5. In order to stay on Top in this competitive world, students gets a new studying style in depth explanation.

In the age of Competition our Institute has become brain booster for students to stay ahead in the race. We offers additional academic help and attention that a students lacks in school and home study. We provide you the chance to explore new learning skills.
We also offers one on one attention that will speed up your learning attitude process and help you grasp the complex concepts quickly.

We have least no. of courses but designed as more productive named :

1) D.C.A (Diploma In Computer Application)

This course we have specially designed for Six months Diploma course in the field of Computer Application, which involves study of numerous applications such as M.S Office, Internet applications, operating system, Data base management, and etc.

In order to get eligibility one should have passed High School in any disciplined from any Recognized board or University.
This course can be a beneficial course to study for those who wants to become a master in the subject in a short period of time.

Finding employment in sectors like Banking, Insurance, Accounting, e-commerce marketing as well as in government organizations mat not seems difficult for any Diploma holders of this Degree

2) A.D.C.A (Advance Diploma In Computer Application)

We have designed this course to prepare candidate in such a way that it can Present and able to work in the world of computer and Software.
The candidate Also learn about designing and developing applications and system software Software which may be enforced in businesses and corporate sectors.

In order to get eligibility one should have passed High School Degree from any recognized University or college.

This course includes computer training from basic to advanced computer operation with accounting practical knowledge on Tally ERP 9.0, Software application knowledge on M.S Office (MS-Word, Excel, Power-point) , Typing, Corel-Draw Pagemaker, Internet uses like Email, Google Drive, You tube, Social sites, etc..

3) D.T.P (Desktop Publishing)

This course meant for the students to use computer software for designing and Create a no. of different types of documents.

The course constitutes of different types of topics such as Publishing of desktops, Illustration, Graphic Communications, Digital imaging, Design and Layout.

The technology of printing, Interactive design pf media and usability. The role of DTP operator is to bring the required information in the most comprehensive and understandable manner, before consumers consumes something.

The students who is passed Matriculation and is known of Basic of Computer, can be eligible for this course.

4) TALLY

Tally is a computer software which is widely used for accounting purpose mostly by Small and medium businesses.

After the release of Tally ERP version, this software Is not just accounting software.

The ERP (Enterprise Resource Planning) version fully Transformed the definition of Tally software. Now this software is used for accounting
Payroll, billing, Sales and Profit Analysis, Auditing Banking Inventory, Taxes such as VAT, TDS, TCS.

Opened Job:
Admin Executive
Account Executive
Audit Executive
Financial Analyst
Account Manager
Senior Accountant

Along with all the above courses we are committed to help and trains the candidates for their professional career and develop their personality by P.D special classes to change the mentality and surviving skills of the students in order to perform anywhere in the world so that the facing one can feel pleasant while facing our candidates and associates.